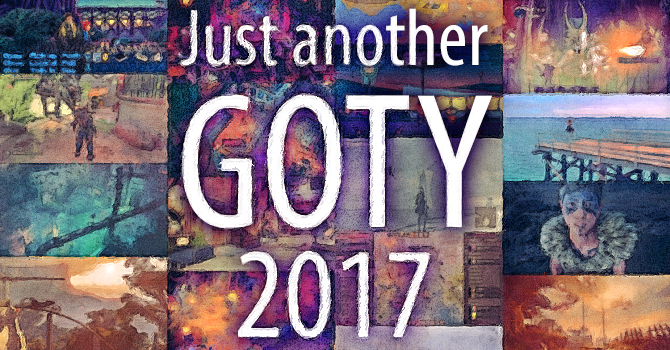 Sir Pietro "Design a Game" Polsinelli and I talk a lot about videogames, and this year we decided to wrap up our favorites (among the ones we played, obviously). So here's more of those utterly subjective lists—made maybe a little too early, since there's still half a month to the end of the year.
Daniele's favorite PC games of 2017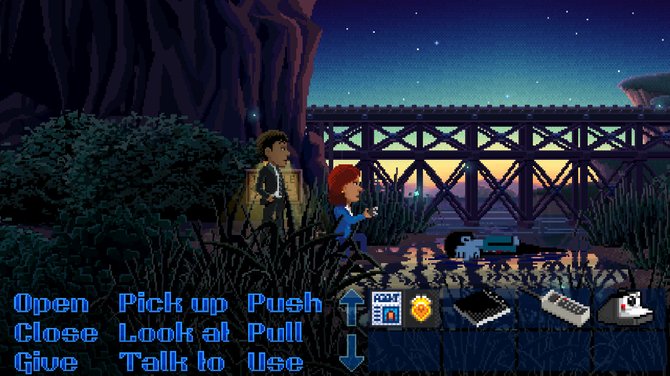 [Daniele] Pure, old time—even if not as hard—adventure fun.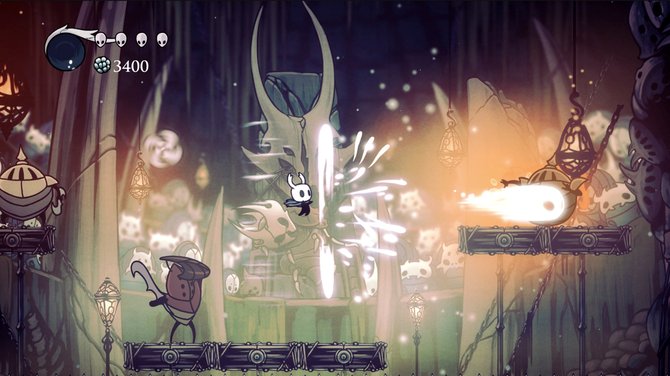 [Daniele] A pleasant surprise. An intriguing world to discover, tight controls, beautiful animations, and a cruel charm.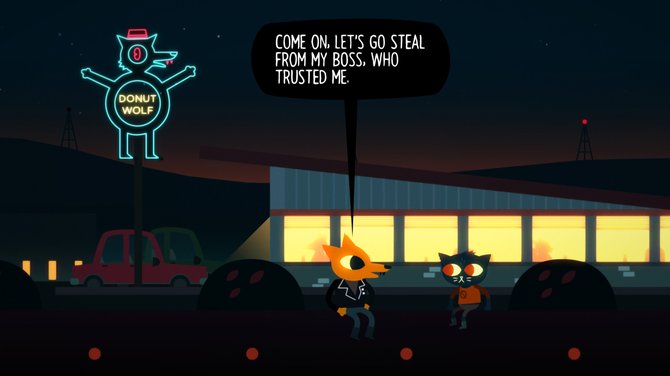 [Daniele] I have mixed feelings about this. Some parts dragged too much, and the attempt at including a fantasy mystery tale in what would've otherwise been a beautifully realistic one felt incoherent and didn't work at all for me. But the art is wonderful, most characters lovely, the dialogues are more often than not really great, and the fact that I have mixed feelings is probably a good thing in itself, so here it is.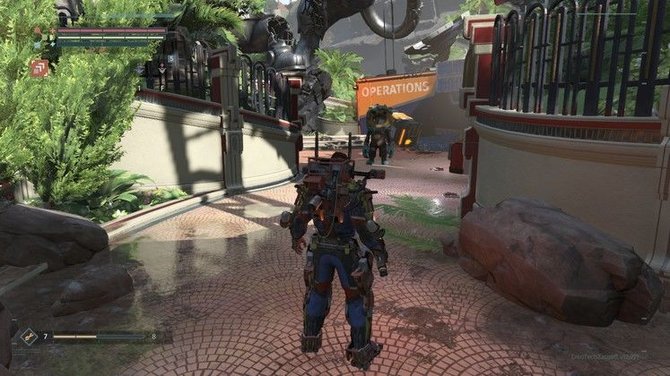 [Daniele] I love Souls games. But the decadent medieval setting usually gets too oppressive for me. While not as balanced and smooth as its inspiration, The Surge keeps it colored and brings on the table cool new ideas. Plus yeah, I love sci-fi.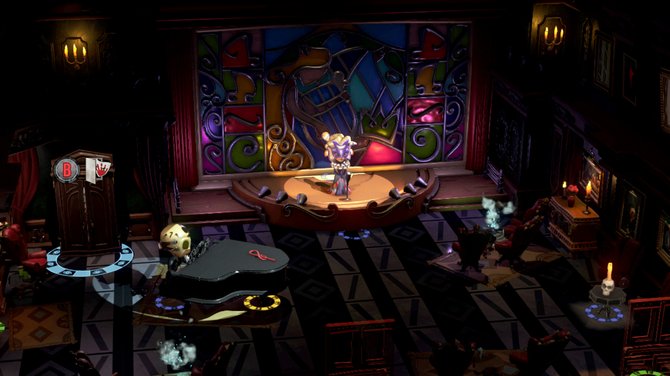 [Daniele] Surprisingly refreshing. A fascinating idea in a fascinating setting.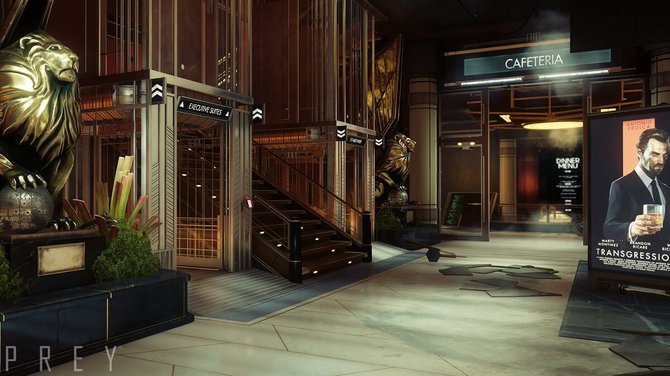 [Daniele] My favorite sci-fi experience of the year, in a world that, while not enormous, is full of things to discover, areas to explore, sneaking to be sneaked—what can I say, I love sneaking—and stories to be found.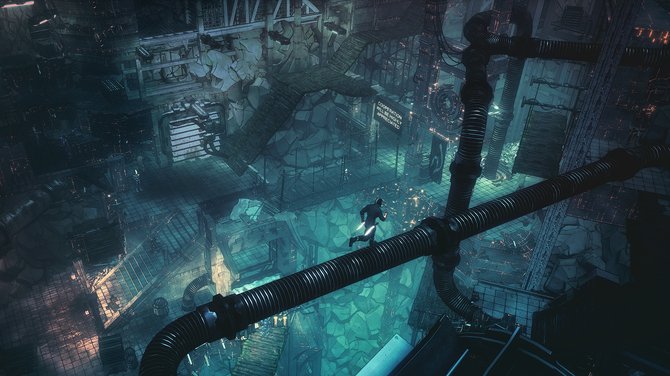 [Daniele] Yes it's clumsy, and yes it's hard, especially at the beginning, but I can say this is the best open-world game I ever played, where every area is different and differently interesting. Its verticality is a breath of fresh air, there's lots of compelling new ideas, intriguing mechanics, and tons of sneaking and thieving around.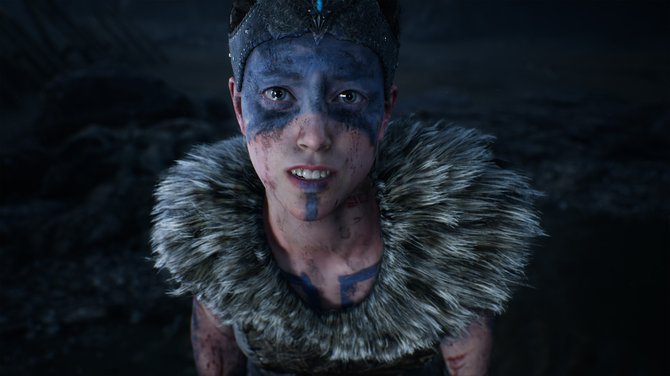 [Daniele] An action game that is not about action, and that can really touch you. Even if some sections drag a little and it took me a while to truly get sucked in, it is masterfully done, and an overall magnificent experience. So much that, even if it was immediately clear how to end it, I dragged the final battle for maybe half an hour, just to prolong all the emotions created by its mix of action, drama, innovative sound design and musical score.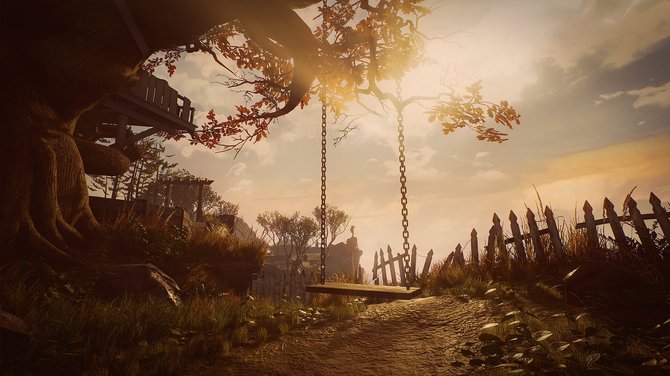 [Daniele] Storytelling at its best, with a perfect balance between the pathetic, the romantic and the visionary.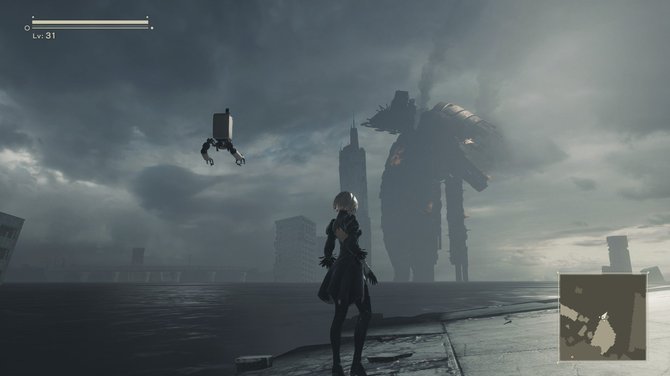 [Daniele] I loved everything of it, but most of all that it's brimming of original ideas, and the pure exuberant passion that permeates it all. Speechless.
Daniele's runners-up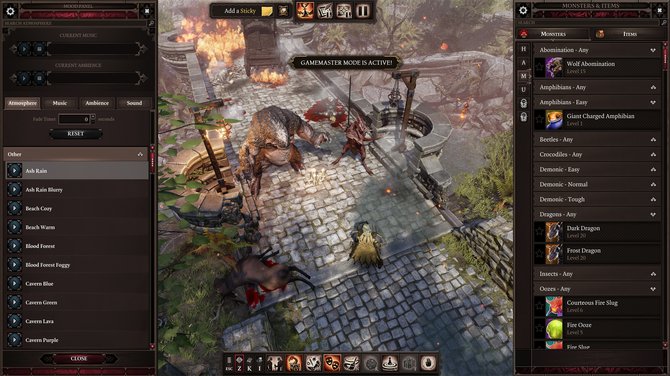 [Daniele] DOS 2 is actually magnificent, even better than its predecessor. If only I didn't grab it as soon as it was released, it would've totally made my GOTY list. But I made the mistake of not waiting a few months after release, and after one too many game-breaking bugs that locked me out of quests I gave up and uninstalled. Ah, the sadness.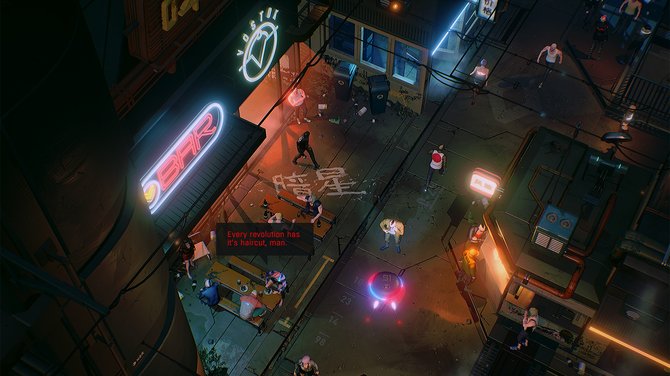 [Daniele] I thought this looked fantastic, but for some reason had low expectations about the actual gameplay. Instead it surprised me and is really good.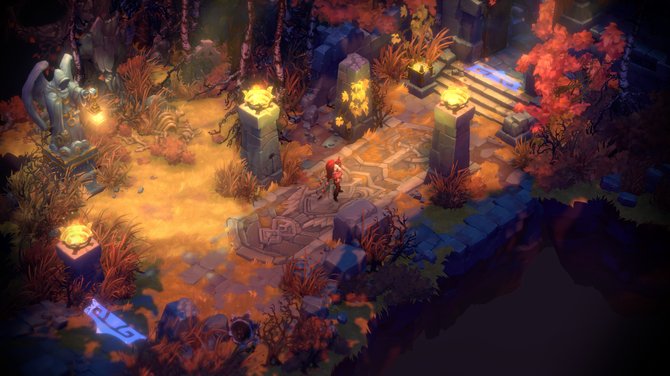 [Daniele] Another game for which I had pretty low expectations and was instead surprised. Full of content, with an interesting—though not that original—battle system. Very enjoyable.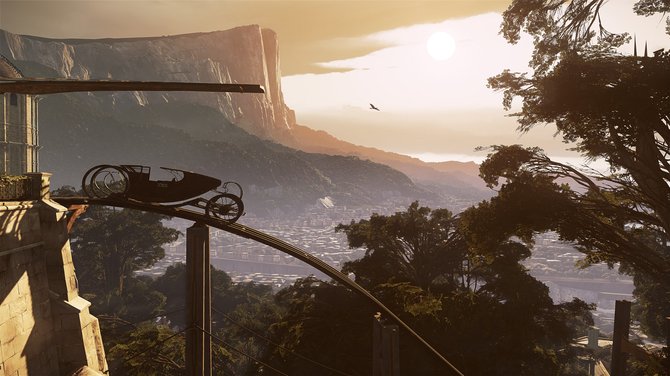 [Daniele] Did I already mention that I love sneaking? Dishonored 2 is fantastic, with inspiring level design and great environment narrative. Didn't make GOTY only because the main story is lame and badly told, in my opinion.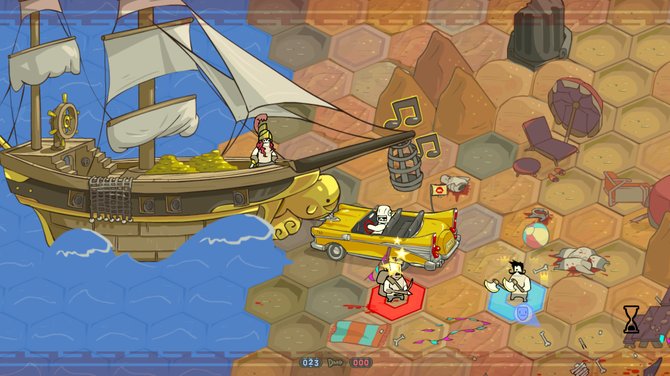 [Daniele] Didn't play this too long—and the only game here that I played during EA, instead of waiting a full release as I always do—but while I did I had tons of fun with my lady and sometimes Pietro "Fettuccine" Polsinelli. So much mindless silly enjoyment.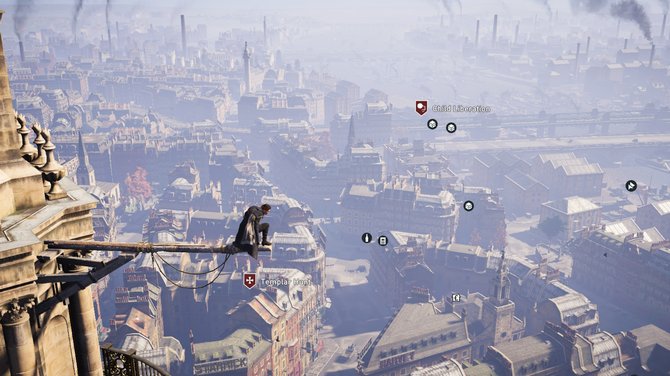 [Daniele] My stepson got Assassin's Creed Origins and while it's beautiful, I have to say that traveling around London and climbing as high as possible hits all the right spots of my inner child, so I prefer this older one, even if the story seems just wrapped up as an extra.
Pietro's favorite PC games of 2017
[Pietro] These are games I most enjoyed experiencing in 2017 – some of them came out during this trip around the sun (or vice versa, this sun's trip around Perpignan's Station: earth is flat and not moving in my defining proprioperceptive universe), some presumably before.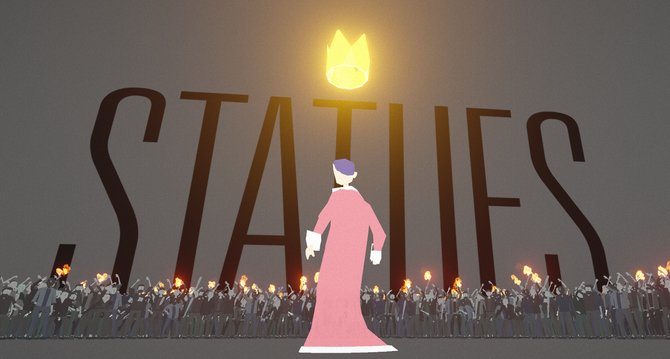 [Pietro] I start with this one, because its rigorous minimalism clarifies what is essential, how little is necessary and how anything more is often harmful in games. Didactical!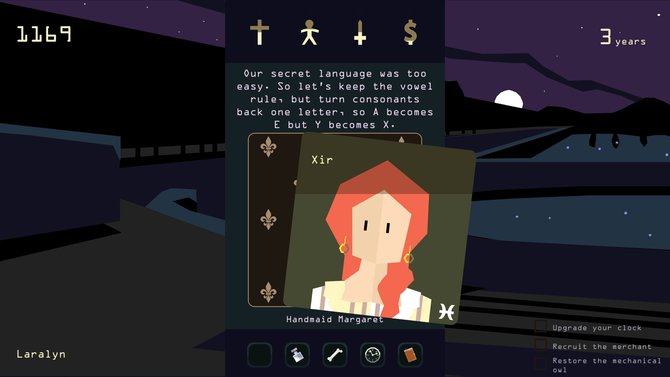 [Pietro] Reigns was already good. The Queen's version is even better, beautifully written, defining a narrative context with more depth and continuity. Also the mechanics have improved in many ways. Chapeau.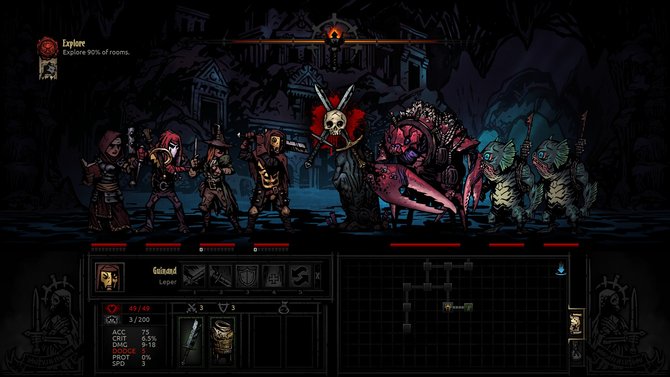 [Pietro] Simple (that is not actually simple) and creative, just works. And this has wonderful in-between spaces.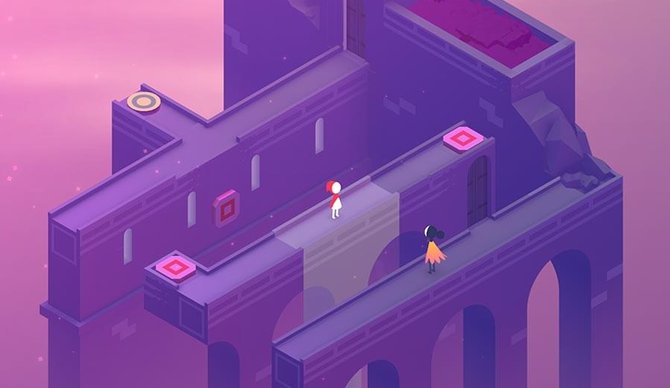 [Pietro] Hard to do a decent version two of anything that "clicked". Done.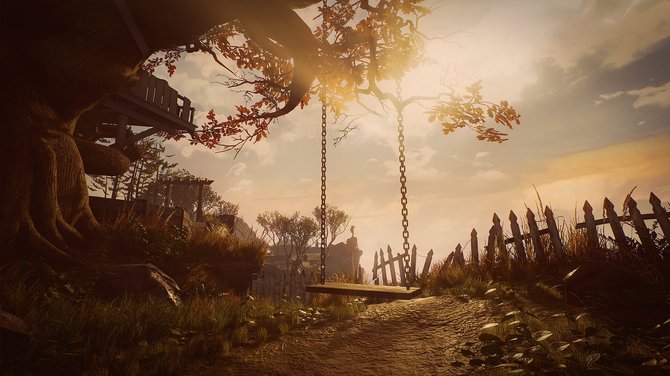 [Pietro] Freedom. Writing should be free, moving, creative up to the end. Yes.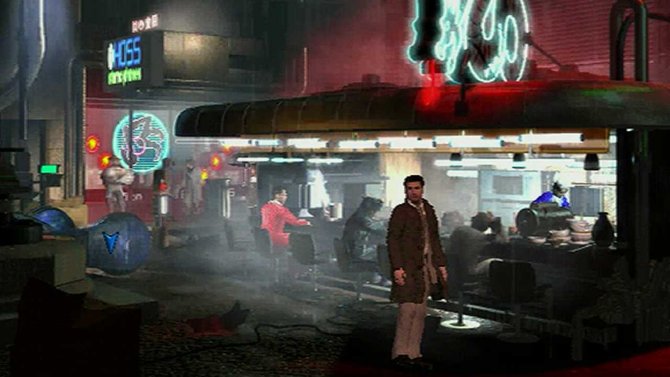 [Pietro] I hadn't played this game when it came out – all I can say is that I have wasted 20 years. Some delirious and weakly connected notes here with links to free soft porn that this game caused (the referential ambiguity is intentional). It's hell to make it run on modern machines, but I managed, so you can too.
Shared thoughts
[Daniele] While Pietro and I have pretty different GOTY, we agree on one thing…
Feel train of the year:
Miss Dior