Beware, this is an utterly and completely subjective list of those games that, in my humble opinion, boast the best narrative and/or stories. Since my memory sucks, there's a lot of missing stuff, and I'm making this mostly as a mean to remember these games in time. So that, when I'll be old and my nephew (if I'll ever have one) will ask advice about great narrative in video games, I will know what to say. I mean, when I'll be old I probably won't even remember that I have a blog, but let me dream.
Here they are, ordered top-down from the ones I admired/loved most but also randomly, because chaos rules. I will update this list as I find, or remember, more.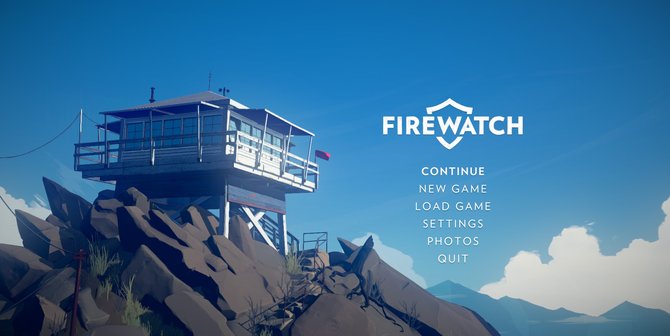 Maybe it's because some of Firewatch's themes feel, in a way, personal to me, but this is the game whose narrative resonated more strongly to me. Towards the ending it suffers from a slight case of wall-of-text-ness, and the mystery side of its tale is probably more contrived than necessary, but overall its pace, and the way it plays with your emotions and imagination, is truly masterful. When I reached the end I felt drained. This is a game that you not only watch in awe—because its graphics are wonderful, visually and narrative wise, and its direction is beautiful since the very first minute—but that you truly experience.
Your co-protagonist is your boss, a woman in another far lookout. You never see her, and only talk to her via radio. Well, it really works, and is a statement to the power of subtraction and imagination (on the contrary, I was slightly annoyed by your own character being so strongly defined from a physical point of view, and I would've preferred that to be more vague too). You'll spend a summer with her voice, and with the gorgeous solitude around you. With its mysteries, its melancholy, its vastness, its wonder, its infinite sadness. Firewatch is after all a tale about loss, about how it can shape the world around you and reverberate into other people's life, even when you think you're actually avoiding it. And it's told with such a beautiful pace.
As a side note, I would've liked to mention the affinity between Firewatch and [another game that I won't mention to avoid spoilers], but that would spoil both games so I'll shut up and end it here.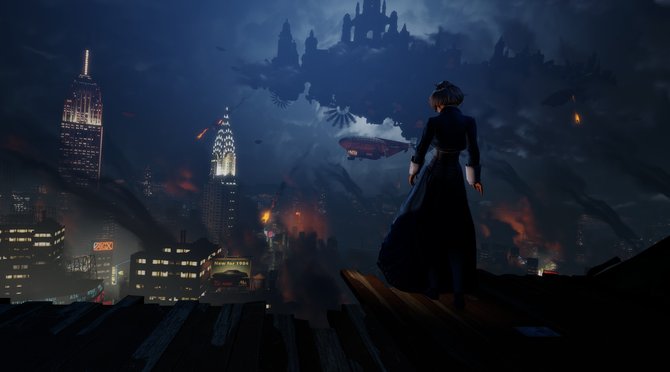 The main misconception about Bioshock Infinite is that it's an FPS. It's not. It's an exploration game with some fighting here and there. With such a complex and well layered story that, in spite of a pretty long (and wonderfully so) ending, there's still people on the internet wondering what the fuck it all meant.
Also, the Burial at Sea DLC is incredible. While the first episode is ok but not truly special, the second one becomes increasingly deep the more you go on, and ties up perfectly the bigger narrative of both Bioshock and Bioshock Infinite, showing that there either was some great plan from the beginning, or that Ken Levine and his team are true masters at weaving stuff together. Probably both.
P.S. The first Bioshock is also amazing, even if it has a terrible—and terribly rushed—ending.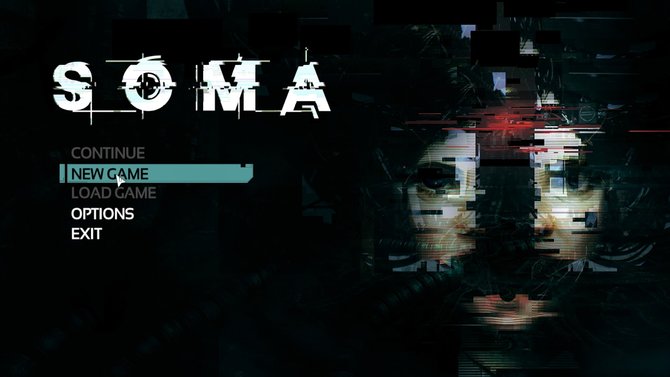 In spite of some missed opportunities (mainly the relationship between Simon and Catherine, which clearly wanted to involve the player more but fails to do so), Soma has probably the best video game narrative I ever experienced (along with Firewatch), thanks to its overall cohesion. It boasts a story which, while being relatively simple, has a powerful premise and is delivered with great class, and I love how horror is used not as a gimmick, but as a mean to capture the player in a deeper narrative.
It is so intense that, even if during the whole game you're constantly reminded of what will actually happen at the end, it still caught me by the throat. You don't play Soma, you live it.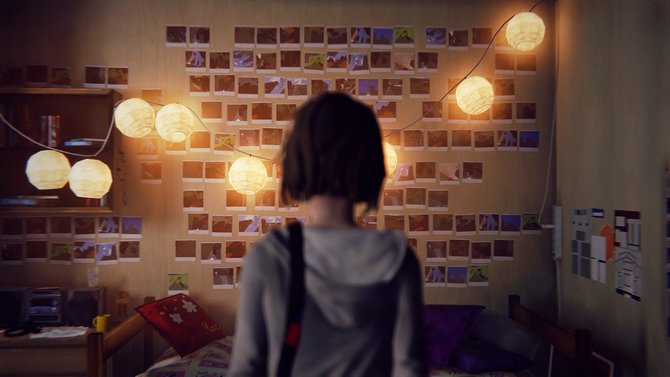 Let me start by saying one thing. I didn't like Life Is Strange's last episode, where everything is revealed in a kind of silly and unskillful way. And I hated both endings, for various reasons but most of all for being utterly unromantic closures to what is, basically, a romantic tale about love, grief and responsibilities. That said, the first four episodes are still a masterpiece.
I didn't think I would be interested in the story of two adolescents, but I was oh so wrong. Even if I didn't like Max, the protagonist, very much, Life Is Strange is told so beautifully, and uses its soundtrack so well, that I was completely captured. At half of the fourth episode I almost cried. And the love story between Max and Chloe (there's a choice where you can let it be just a friendship, but it doesn't make sense at all) is an emotional and romantic peak for video games. Until the end, I mean, that ruins it all. Grargh. Let's ignore the ending.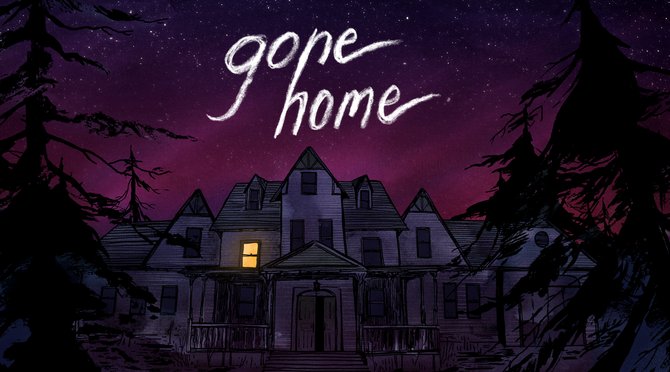 I can't really tell much about Gone Home without spoiling it, so let's just say that everything it does, it does impressively. Beautiful.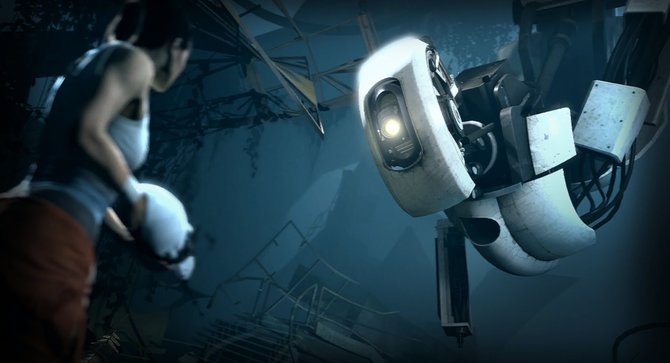 The first Portal was already a masterpiece, but the second one is even better. It has just everything: drama, irony, robots singing Cara Mia Addio, fantastic characters, some of the best dialogues ever written, and wit, oh so much wit. It's like a crazy collage of awesomeness that, somehow, takes life and glues its parts together in surprising ways, ending up as a magnificent whole.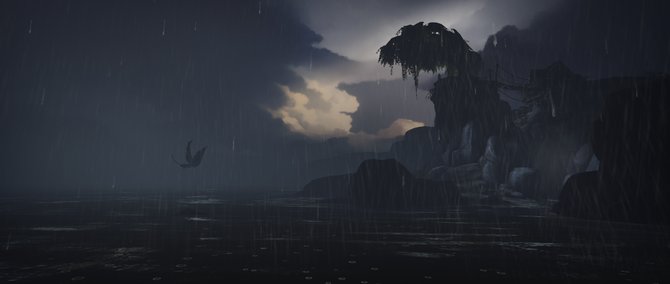 It took me a long time to play this one, because I thought that, since the protagonists were two kids, the story was probably childish. Nope. Definitely not so. This game is wonderful in its scenery, its colors, its encounters, its characters, its interactions, its everything, and last but not least in its cruelty. You can find a wide range of emotions in Brothers, delivered with true mastery and an incredibly skillful flow. And some moments, like one encounter with a spider, will leave a mark.
For me, Brothers had the same impact that Ellison's and Corben's "Vic and Blood" graphic novel had when I was a kid, only now I'm an adult. Ah, the good ol' times.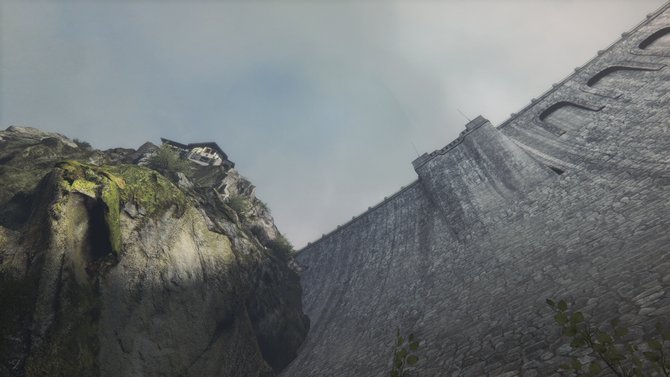 While TVoEC fails at being overall cohesive, with some parts/mechanics that just stand out as disconnected scenes, it still has its moments, and those moments are absolutely fascinating. Also, the environment design is so beautiful, in the way it expresses its desolated melancholy and abandon, that just walking in there creates a branching narrative in itself.
Honorable mentions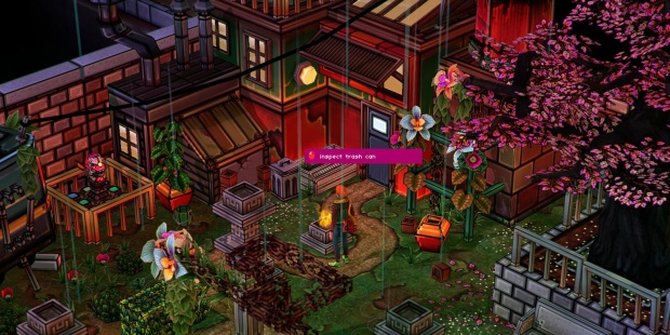 Well, now this is weird. Else Heart.Break() doesn't really have a decent story. To be honest, its story and characters are pretty terrible. But the gameplay is so deep that I didn't understand that until the end. So, if gameplay can be a narrative form—and it certainly can—and thus make you see depth even in things that are lacking it, Else Heart.Break() is a fantastic example. Also, I loved it—yes, except for the ending.
TO ADD